Meet Dr. Michael McKelvey
A First Encounter With Chiropractic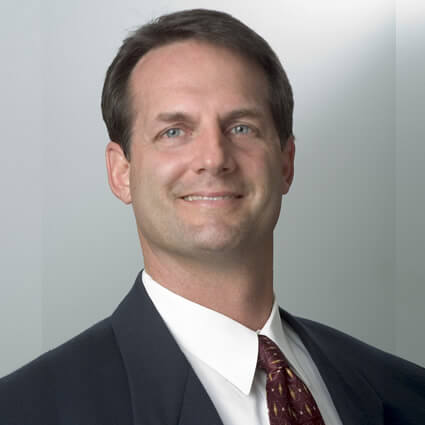 Without chiropractic, Dr. McKelvey would not have been able to continue his athletic career. While playing football in his high school years, he hit the ground and instantly felt something was wrong in his neck. Though Dr. McKelvey shook it off and kept going at the time, over the next couple of weeks, he noticed his hand was losing feeling.
Dr. McKelvey's coach had been a chiropractic patient and recommended he see a chiropractor. That set everything in motion-correcting Dr. McKelvey's problem, as well as putting him on the path to becoming a chiropractor.
It was in this chiropractor's office that Dr. McKelvey learned the nerve flow was interrupted due to a misaligned vertebra in the neck, pinching the nerve that goes down the arm into the hand. Chiropractic cleared it up, allowing Dr. McKelvey to return successfully to his playing schedule.
Finding the Right Path
When it was time for college, Dr. McKelvey chose the University of South Florida. During his first semester, he hurt his lower back while 3 meter springboard diving. Pain in the low back was followed by intense, shooting pains in the leg. The muscles in the area began to shrink from a loss of nerve supply. Again, someone suggested he see a chiropractor.
It took six months of serious work to get back into the gym and being fully active. Dr. McKelvey had ruptured a disc in his spine, which put pressure on the sciatic nerve. That experience was enough to make him decide to change his major from exercise physiology to pre-chiropractic.
Earning a Doctor of Chiropractic
Dr. McKelvey was accepted into the four major chiropractic colleges in the country. He decided to attend Los Angeles Chiropractic College, where he trained under many luminaries in the field of chiropractic.
I'm passionate about chiropractic. It's my life and what I was meant to be. I didn't decide to be a chiropractor-it was God's hand leading me that way.
Experienced Care for All
Over the years, Dr. McKelvey has received additional training in many areas, such as a Pre/Post natal and Chiropractic Sports Medicine. He has worked with almost every type of athlete out there, from motocross to water polo and everything in between.
His patients include entire families, pregnant women and newborn babies. Parents feel confident bringing their children in, knowing Dr. McKelvey has techniques for comfortable, safe care for everyone. Often, they come by on the way home from the hospital after welcoming their new baby.
EXPLORE OUR SERVICES
Call Now
Outside of work, Dr. McKelvey is a sports fanatic. He has raced dirt bikes and enjoys supporting his sons in playing baseball.
Contact Optimal Health Chiropractic today to schedule your first appointment! Same-day visits are often available.

Dr. Michael McKelvey | (843) 524-4325