Sports Chiropractic at Optimal Health Chiropractic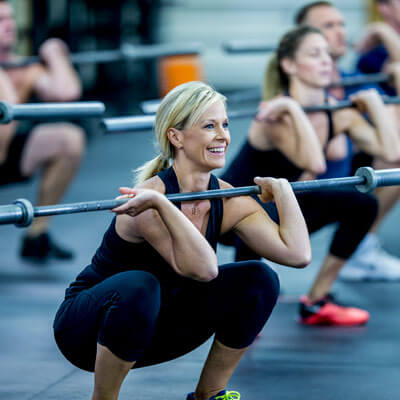 Athletes of all levels require care from an experienced, knowledgeable professional. That's exactly what you'll receive at Optimal Health Chiropractic. Dr. McKelvey puts his 30-plus years of experience at your disposal!
Comprehensive Examinations
When you become a patient at Optimal Health Chiropractic, you'll receive a thorough examination that includes evaluating your posture and performing a range of testing. Depending on your sport, there may be additional evaluations as appropriate.
Once your needs are determined, we can begin to reestablish proper alignment. You'll be given a personalized plan of care that is particular to your concerns and goals.
Extremity Adjusting
When it comes to sports care, it's not just your spine that needs attention. Dr. McKelvey has a depth of experience in addressing joints such as the shoulders, knees, wrists, hips, ankles, hands and elbows. He has trained with Dr. Kevin Heron, who is considered to be the guru of extremity adjusting. The method of analysis Dr. McKelvey learned uses muscle testing, which directly communicates with your nervous system to discover your needs.
The muscle tests are performed before and after your adjustment, ensuring that the change needed has taken place.
Are you concerned about your body getting the support it needs? Dr. McKelvey works with Foot Levelers, an industry leader in orthotics. With our digital 3D Body View® scanner, we can create the exact orthotics you need. They'll fit you perfectly and provide you with the support you require.
You may think that your problem has to do with a single area of the body. Everything, however, is connected, and your nervous system controls it all. For example, say you have an injury in your shoulder. Your brain will try to shut down the joint, sending the muscles in the area into spasm, which affects the entire area.
It pulls the spine out of alignment as well, which will result in a misalignment in the neck. Similarly, if you have pain in a rib, it's attached to your spine and will pull your spinal vertebrae out of alignment.
Think about it: you have serious pain in your knee. You begin limping and can not walk as you normally would. In turn, your pelvis is affected, which will influence the alignment of your low back.
This is why we do not mearly look at the area that is experiencing pain. We believe your entire body deserves to receive the utmost attention and care.
Call Now
Contact Optimal Health Chiropractic today to schedule an appointment! Same-day visits are available for sports chiropractic Beaufort.
CONTACT US

Sports Chiropractor in Beaufort, SC | (843) 524-4325