Pregnancy Chiropractic at
Optimal Health Chiropractic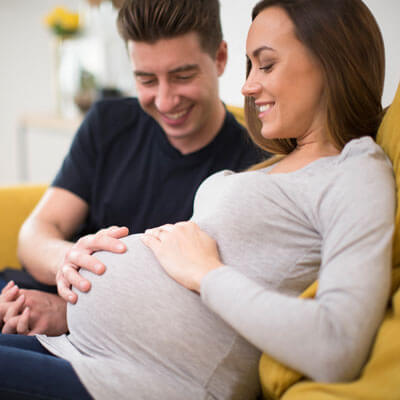 When you're pregnant, your mind is always on the health of your baby. Chiropractic care is a safe, noninvasive form of health care that will not endanger your baby like taking medications will. It doesn't involve those risks and is a completely natural choice. Research supports that it is a good idea to get adjusted during pregnancy.
Dr. McKelvey has additional training in prenatal care and has many years of experience in adjusting pregnant women, including many who are seeing a chiropractor for the very first time.
The Benefits of Being Under Care
Chiropractic helps increase your comfort levels, which are often compromised due to the structural changes involved in pregnancy. You may experience problems like back pain, neck pain and headaches. Even simply sleeping becomes difficult.
If you had a health concern before becoming pregnant, such as discomfort or insomnia, you may find it worsens during your pregnancy.
The good news is, statistics show that chiropractic leads to reduced labor times. Your child will also be able to more easily pass through the opened birthing canal when your pelvis is properly aligned.
Comfortable, Safe Techniques
Dr. McKelvey will modify his techniques to suit your particular stage of pregnancy. The methods he uses to adjust you will involve low force or no force. You can be adjusted while sitting or lying on your back. If you prefer, you can lie on your stomach, though most pregnant women are unable to after a certain stage of pregnancy.
The techniques used include
Sacro Occipital Technique®
Pettibon
Chiropractic BioPhysics®
Call Now
Contact Optimal Health Chiropractic today to schedule your same-day visit! Or call our team to learn more about how you can benefit from pregnancy chiropractic Beaufort.
CONTACT US

Pregnancy Chiropractor in Beaufort, SC | (843) 524-4325