Optimal Health Chiropractic Reviews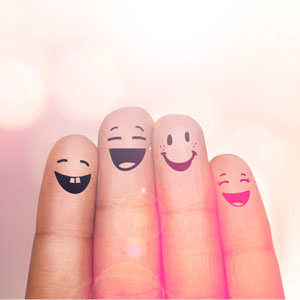 What Our Beaufort Patients Say
At Optimal Health Chiropractic we love when patients share with us their feedback and comments after chiropractic care. Please read our patient testimonials below to see what other people have achieved through their tailored treatment plans with us. Share your stories too! Click here to send us your feedback so that we can help to spread the word about the benefits of natural Optimal Health Chiropractic care. For more information, or to schedule an appointment contact us today.
LOOKING TO VISIT US FOR THE FIRST TIME?
Read our reviews on Google and Facebook to hear what our patients have to say.

Dr McKelvey and Staff are Great!
Dr McKelvey and his staff are great! They really make you feel comfortable and thoroughly explain your treatment plan options. After 3 months of treatment, my pain is almost completely gone and as a bonus no migraines.
– Carolyn U.
Keep My Back Issues at Bay
Thanks to Dr. McKelvey, I am on an affordable schedule of regular adjustments and in three years of care have had very few "incidents" where my back or Sacroiliac Joint goes out. I used to go to other chiropractors only when I had an incident (usually very painful, could hardly walk or even stand up), but with Optimal Health I go every two weeks and keep my back issues at bay. I can't recommend Dr. McKelvey enough! And I always see friends and neighbors from Beaufort at his office, also getting their regularly scheduled adjustments!
– Bill R.
Great Experience
When I started with Dr. McKelvey I was having headaches daily, lower back pain and pain in my shoulders. Within the first few appointments my headaches went away and the rest of my pain decreased substantially. Dr. McKelvey not only provides the adjustments, but he also provides an individualized exercise plan and education on how chiropractic works. The team also provides multiple opportunities for their patients to give back to the local community throughout the year with toy drives, food drives, pet food/toy drives. They also find ways to recognize their patients by having "patient of the month". This has been a great experience and I would recommend Optimal Health Chiropractic to anyone.
– Rachel S.

Optimal Health Chiropractic Reviews | (843) 524-4325